The biggest question and frustration are to think and think where to eat and what to eat, still end up with no clue or answer to that question. Especially on a special day like Valentine's day or anniversary day.
Even so, you still have to make effort and free up your time to make a meaningful day for her or him and show that you have put some thought for this day. You made the right choice to bump into this post. As this post will be providing excellent guides just for you!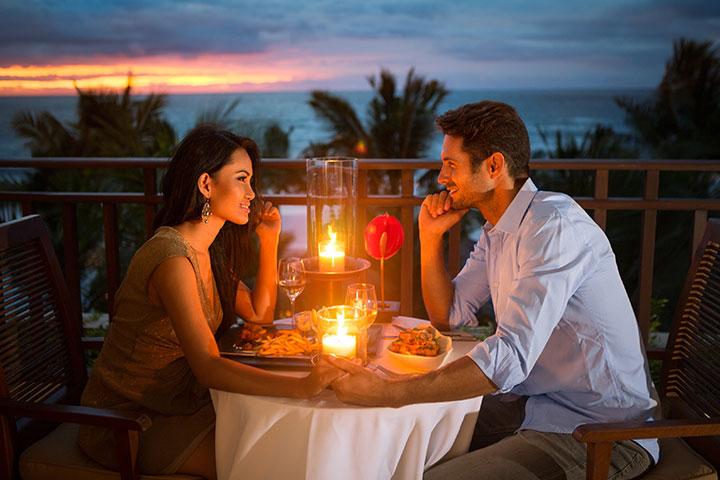 How to Find a Romantic Dining Place for your Special Someone in KL?
Find a Fine Dining Restaurant
This is actually rated as the best dinner date you can prepare for your other half. Usually, most of the Italian restaurant does serve fine dining. Check out Marinis on 57 for the best fine dining experience.
However, it is better to ensure you have enough budget to spend in this kind of restaurant as it can be humiliating if you can't afford after you have brought your partner.
Fine dining in Kuala Lumpur lets you and your date enjoy the romantic date in a slow-paced mode as they serve a few course meal little by little yet delicious and appetizing usually cooked up by signature chefs.
Find the best place for candle light dinner
You can arrange this by asking if the restaurant can specially prepare a candle light dinner for you. It will create a romantic atmosphere that your date will definitely enjoy.
While you are at it, try to arrange an acoustic guitar musician to play specifically for two of you. Remember to bring roses or her favorite flower to impress her more. It will be her best candle light dinner experience ever!
Find a sky bar near KLCC
Create a different experience for her with sipping a cocktail or wine while overlooking the panoramic view of KL nightlife.
This is the current trend that couple like to go for as previously there are not many elegant rooftop restaurants in Kuala Lumpur. It is also an insta-worthy place that both of you can capture the special moment that is created to remember forever.
You can also enjoy the lavish dishes specially prepared by award-winning chefs in their rooftop restaurant.
Have a drink date with her!
It doesn't have to be a drunk night with the guys as usual. Make it a drunk night with her after dinner. Drive her out and look out for places with ongoing happy hour promotion to have cheaper and more drinks.
Girls like to be brought out and away by their guys, even if it is just for a drink. Don't underestimate the girls, as some are quite a good drinker than the guys.
Happy hour in KL can be easy to find and it can be very lively as there are music bands playing all the popular songs there is just for you. So, just bring your date out to enjoy some music too!
Booked the whole place just for her
If your budget allows, why not book an event space in KL, thus plan for something she can never expect from you and impress her. You can customize your space with fabulous décor and order some takeaway or hire a chef to cook just for you and her. If this doesn't blow her mind away, honestly don't know what will!