What is Fibreglass?
Fiberglass is a form of FRP (fiber-reinforced plastic) where glass fiber is reinforced plastic.
This is could be the reason why fiberglass is on high demand among the fiberglass supplier in Malaysia, as it is known as glass-reinforced plastic.
The glass fiber is usually will be flattened into a sheet, randomly embedded or woven into a fabric.
Fiberglass is typically known for its lightweight, less brittle and high durability.
This is why it is widely used as fiberglass tank Malaysia, boats, aircraft, bathtub and other applications.
Here are the 6 Benefits of Choosing Fiberglass Over Other Materials.
1. Strong Durability
FRP is a type of composite material that makes it have high durability and good corrosion resistance, oxidation of the atmosphere and withstand all the harsh environment.
The strong and long-lasting features are what make it an ideal choice in making fiberglass water slides as it is stronger than the sheet metal.
It is not only strong, but it has a high super high resistance towards corrosion and not easily rust.
This is why FRP coating method is perfect for products like fiberglass pool that used outdoor like, in high humidity area or with the high salt content in the air.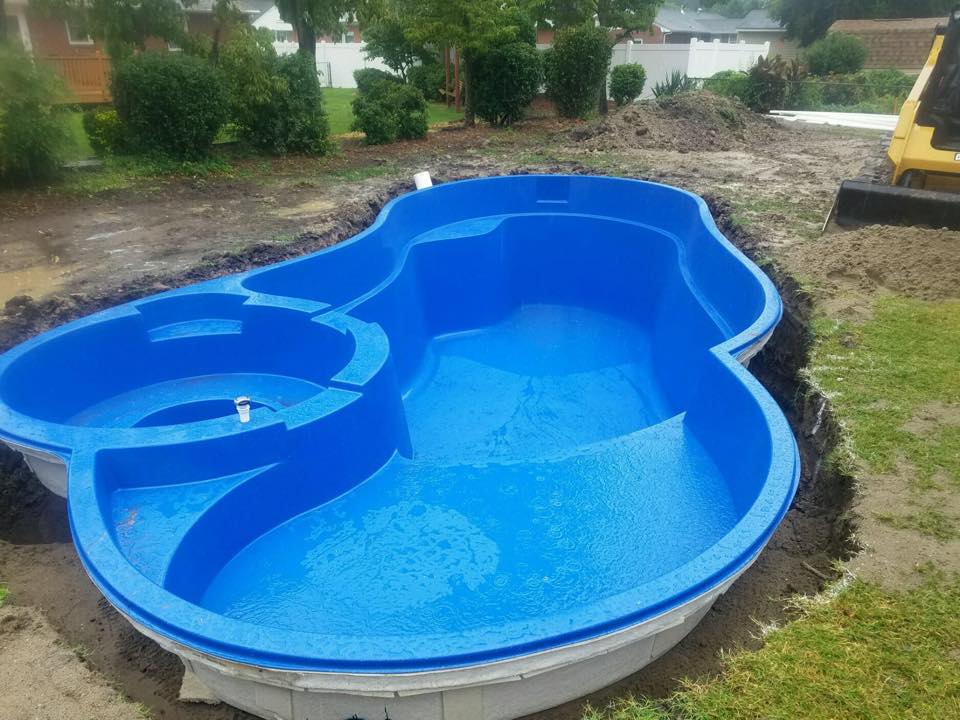 2. Flexibility in Design
When it comes to moldings the product with fiberglass, there are only a few restrictions that giving the engineer to achieve unlimited possibilities.
The flexibility to design various structural fiberglass products enable to meet the requirement of the application.
With fiberglass, you even could make a custom-made sculpture with an appealing design while maintaining its durability.
The material could be fully selected to meet the performance of the other products with features like corrosive resistance, instantaneous high temperature, and good dielectric.
Thus, it is a good alternative to replace stainless steel, carbon steel, wood, and non-ferrous metal.
3. Good Thermal Conductivity
Besides, the thermal conductivity of fiberglass Malaysia is low at room temperature, which makes it an excellent insulator.
Under the condition of the instantaneous ultra-high temperature, it is the ideal thermal protection and ablation resistant material.
This is why fiberglass is specifically used in the making of spacecraft to withstand the high-speed airflow.
4. Good Insulation Performance
Fiberglass also makes a fine insulating material that used to make the insulator.
It is also could give a good microwave transmission and has been widely used in radar radiomen.
5. Light Weight
Moreover, the relative density for the fiberglass is 1/5 of carbon steel, but the tensile strength is close or maybe even more than the carbon steel.
The strength of the fiberglass is about as much of the strength of high alloy steel.
Therefore, it is suitable to make as fiberglass furniture, aviation, rockets, and high-pressure vessels and other products that need to reduce weight.
6. Special Characteristics
In addition, fiberglass is non-conductive and good at transmitting radiofrequency.
It is perfect for housing electronics without disturbing the performance and provides better protection from hazards.
Fiberglass also has the ability to absorb the sound waves more than bounces off, that giving it extremely good acoustics, for lowering the machinery volumes and achieving the desired sound level.
Fiberglass has the least expansion and contraction towards the heat and cold, which gives it a special advantage over the material likes plastic, metal, and wood.