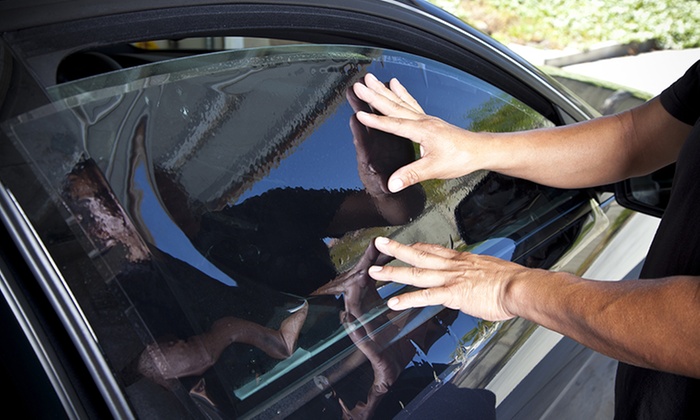 The first thing about many new car owners would do is put on window tinting. Why? See, there are two types of people one would put window tinting because of the scorching hot summer weather while the other one is a car enthusiast who would put on window tinting to beauty up their cars and also protect the precious interior.
Besides that, many car companies now do offer free window tinting for customers which leads to window tinting companies to rise. Well, many feel that there is nothing free in this world but its true car companies do give free window tinting because two things are to drive a customer to purchase the car and to gain a competitive advantage with its rivals.
Vinyl wrap
Previously they were many car owners complaining that cars were getting scratch by coins, stones, animals and etc. Therefore, the only way to protect the cars from getting scratches is by slapping a giant sticker on the car. Firstly, it was introduced transparent vinyl wrap on cars to protect it from scratches and even the hot summer weather.
Now you are able to find vinyl wrap with different colour, texture, and design. Yes, you name it, you can have the vinyl wrap on cars with a big lion picture on it or anything you wish to put in on. Fun fact, with this vinyl wrap on cars it protects from oxidant of car exhaust, sun, stone chips hence selling the car would be much easier and getting the benefits of higher resale value.
Many car owners apply vinyl wrap on their cars is also to stand out from others, to be different. Well, the latest 3M vinyl wrap introduces the latest feature called 'self-healing'.
That is because previously vinyl wraps were able to be scratch by humans using sharp objects. Now with this 'self-healing' feature, it is able to remove scratch when the car is a park under the hot sun. Therefore, the car owner applies 3M vinyl wrap on the cars is not only the beauty of the cars but is to protect from deep scratches.
Car wrap Perth
As above many of you are getting excited to get your cars protected and to stand out from others after reading the benefits of vinyl wrap. No worries, there are many reliable, excellent, genuine car wrap Perth. Let's talk about price first, it usually costs around $1500-$2500 plus GST for small vehicles while it starts from $ 2500 for bigger cars.
However, so the company does offer wrap for places with most cause damages areas by flying stones when driving. The packages will wrap front bonnet and bumper, side mirrors, headlights, and front fender hence it will be a lesser cost to get the car protected from stone chips.
Window tinting versus window film
Many people refer that window shade and window film are perceived as the same but actually there are not the same product. Window tinting it comes with various shade of colour the primary purpose of energy-saving and to protect from UV.
That being said, most cars use window tinting to block light from entering hence the darker shade it obvious. Well for window films are usually uses in homes to protect from UV rays so that it would not damage home furniture especially wood but it's a clear shade without changing the looks of the exterior after applying it. See window tinting and window films are two different products. Click here to make your booking today.
Home tinting
Window tinting for the home can also be used in both residential and commercial areas. This allows it to keep the heat away during summer weather which makes it reduce from energy consumption.
However, window tinting for bathrooms or even meeting rooms is available to keep you in privacy. The average rate for window tinting Perth starts from $50 while some premium tint is from $67.50/m2.
Window security film
As companies grow, window films are getting much advance. Window security film is shattered safe that is applied from the glass. This allows holding glass when it is being shattered which increases the strength of the window which delays for thieves from breaking the window. However, the other benefits it is a safety feature when vehicles enter a collision as it reduces injuries because it protects the glass from flying as it stays in on piece.